Devil Explicit -METAL DISCO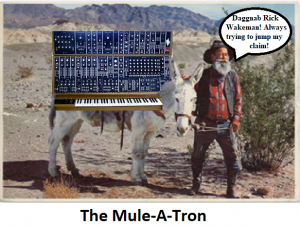 The Mule-A-Tron, which wasn't so much a synth as a series of audio tapes and a keyboard attached to a mule. The Mule-A-Tron was used by OMD on their classic song "Joan of Arc, What a Fuckin' Narc".
I Abomination [Explicit] – Hocico
Chamber – Street Fever
Synthetic – Dicepeople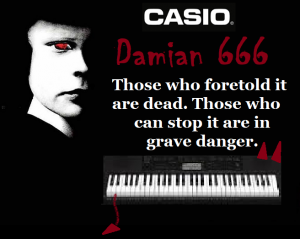 The Casio Damian 666. This was the synth was used on nearly every horror movie soundtrack It was used on Suspiria, Halloween, Show Girls. Also know as "The synth that dripped blood" whenever a scary sound was needed, the Casio Damian 666 was there.
Out Of My Mind – Grendel
The Wire & the Cuffs [Explicit] – Klutae
Feed Me Fame – Surgyn
Hit The Nerve – Surgyn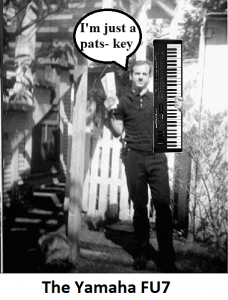 While the Yamaha FU7's sound wasn't that remarkable, it is, of course, remembered as the synth that Lee Harvey Oswald used to assassinate Rick Wakeman.
Burning Down The House – Carbon 12
Selfish Discipline – Skinjob
Ballad of My Old Man – Killdozer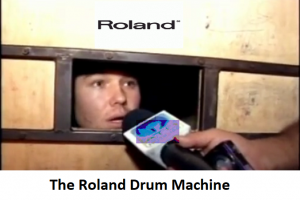 The Roland Drum Machine was basically a guy named Roland who was sealed in a box and forced to drum through the strategic application of painful electric shocks.
Skullfucker [Explicit] – Centhron
Dreckstück – Centhron
Spectral Inverter – Iszoloscope
Escapism – Meta Meat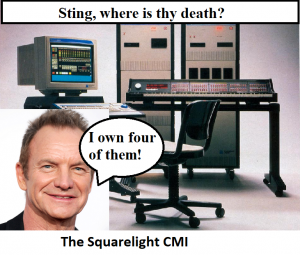 The Squarelight CMI, which costs $97,000 when it was released in 1979. It came loaded with only one sample, and this was this.
Painkiller Suite -Dead When I Found Her
Jordan, Minnesota [Explicit] – Big Black
The Sleep of Reason – NIETZSCHE AND THE WAGNERS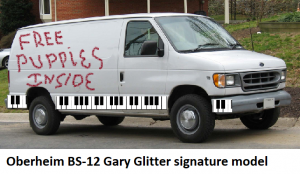 The Oberheim BS-12 Gary Glitter signature model. The only synthesizer ever packaged inside a white cargo van.
Justified Craving (Violet Poison Remix) – JT Whitfield
Death by Selfie Stick – Crisis Actor
Intermittent (V▲LH▲LL Remix) – Distorted Retrospect
The Writing On My Father's Hand – Dead Can Dance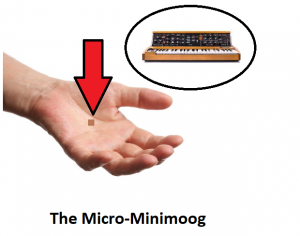 The Micro-mini Moog, which comes in at number two on our list is famous for being the only synthesizer small enough to be smuggled in a body cavity. In fact, one was recently presented by Donald Trump to Vladimir Putin as a gift.
Dead Sunlight – Synthetische Lebensform
Cut – Coldlink
Villain – Damsel in the Dollhouse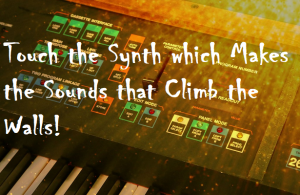 The Ensoniq Pyschotronic 2001 – A synth Odyssey – was originally developed by the CIA and tested on both soldiers and protestors during the Vietnam War of 1812. This is the synth that ushered in the Psychedelic Summer of Human Sacrifice!