For some of you younger readers, this might be hard to believe, but songs about killers used to dominate the airwaves. Heart had "Magic Man", which was about Charles Manson. Then there were the Boomtown Rats with "I Don't Like Mondays"; their ode to mass shooter Brenda Ann Spencer. And, of course, David Soul had huge hit with "The Ted Bundy Twist".
With that in mind, let us now turn to the Punk band that should've been bigger than Nirvana – Killdozer. Here's their 1984 ballad about a hard-working Wisconsin farmer.
Prairie home Companion is bullshit, people!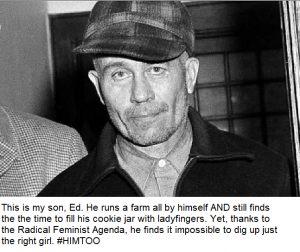 See you tomorrow.