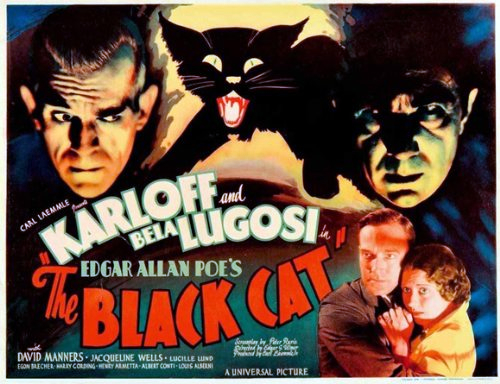 I'm coming out swinging by starting off my 31 Days of Halloween movie recommendations with a truly sick classic from Universal Pictures – 1934's "The Black Cat" starring Boris Karloff and Bela Lugosi (Undead, undead, undead…) and directed by Edgar G. Ulmer.
This film was made just before the Hays Code was adopted by Hollywood which is why the makers could get away with scenes of Satanism, torture, and necrophilia.
The next time you hear some buffoon spout "Why can't Hollywood make wholesome films for the entire family, like they did back in the 1930s?" show them this flick… the punch 'em.